Blog
Kitchen Cabinet To Accommodate A Microwave Oven
Amateur Microwave Installation
By Pete Busch
One of the best parts of being a home inspector is finding things like this. This is an amateur installation of kitchen cabinets and a built in microwave oven that I found while performing a
home inspection in Plymouth Minnesota
. In this first picture you can see the microwave is installed close to the kitchen wall. At first glance you would not recognize this as a problem, neither did I.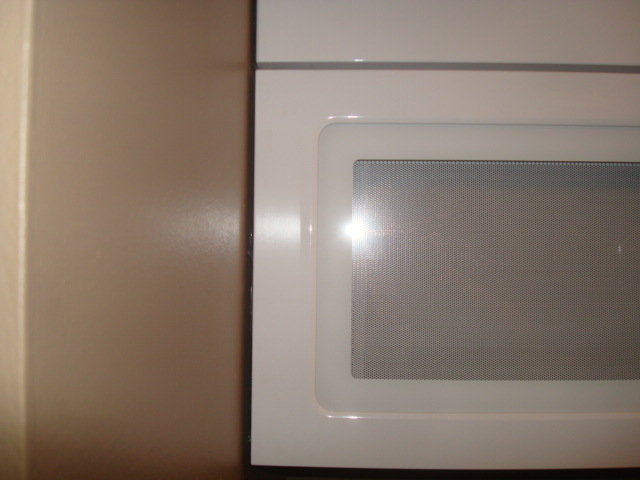 In this.
Read more
Roof Leaking, How Not To Repair
As part of my picture of the week blog this was found during a
home inspection in Maple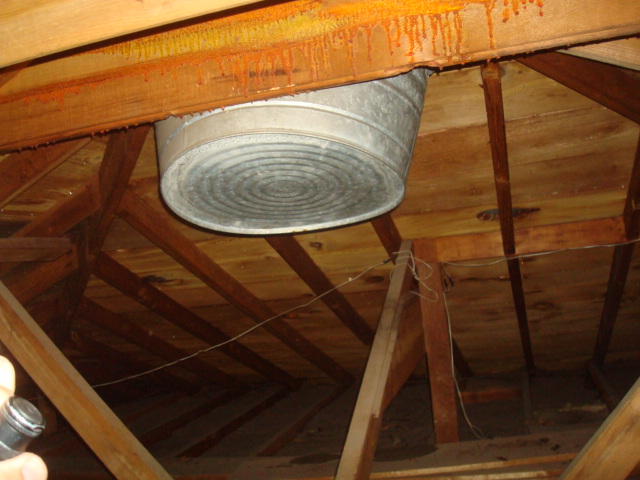 Grove Minnesota
. Here we have some kind of wash tub secured to the bottom of the roof just under the ridge in an attic. There was another one just like this at the other end of the attic and a plastic tub sitting on the insulation. These are attempts to deal with.
Read more
As a
home inspector in Minnesota
one of the most enjoyable parts of my job is finding interesting things people have done to their home. While all of us have good intentions sometimes are efforts are not well thought out or implemented properly. [caption id="attachment_328" align="alignright" width="384"]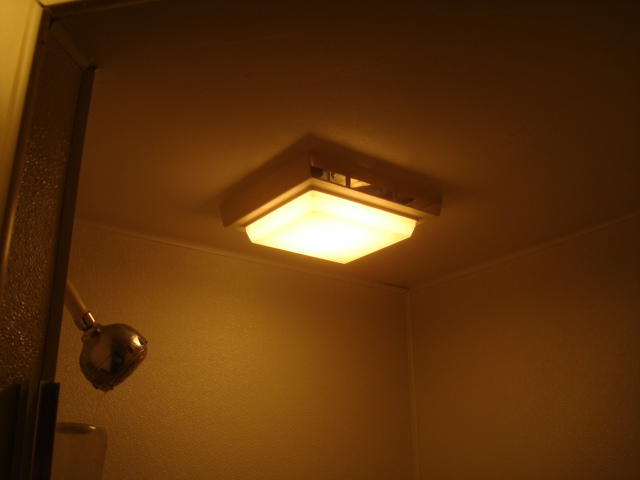 Improper Shower Light Fixture[/caption] In this picture we have an improper light fixture/bath fan installed right in a shower. Whoever installed this did not take the time.
Read more
Reducing The High Costs Of Expensive Chimney Repair
If you follow my blog you will start to notice a trend, I like to talk about the extra expense from deferred maintenance.  It's a common perception that random components in a home will last forever with no maintenance required.  In almost every case a small amount of money spent now save hundreds and even thousands later. That is the reality of home ownership. This week's topic is about chimney maintenance, who knew I had to maintain my chimney and I'm not talking about cleaning it..
Read more
Tiled Shower Surround Grout Maintenance Tip
I think it's fair to say most people would prefer the aesthetics of ceramic tile on their shower surround verses fiberglass or plastic. Ceramic tile comes in many different colors, shapes, and textures that will provide you with the look and feel that you desire, but with that comes extra maintenance as compared to a standard fiberglass surround. I like to think of the standard white fiberglass shower surrounds as practical, easy to install, very durable, and require virtually no maintenance other than cleaning. Ceramic tile.
Read more
Home Safety "Tip" Is Your Gas Or Electric Range Safe?
Just yesterday while I was performing a
Maple Grove, Minnesota home inspection
I found another free standing range without the required anti-tip brackets installed. Anti-tip brackets are included in the installation kit with every new gas or electric range and are designed to prevent the range from tipping forward. These are normally attached to a rear leg of the range or screwed into the wall behind the range. Image this scenario, you've got one or more pots of boiling food on cooking on the.
Read more
Tip To Prevent A Scalding Burn While Taking A Shower
Hot Water Fluctuations In The Shower
by Pete Busch If you have an older home you may have noticed that when your taking a shower the water temperature will fluctuate, sometimes a lot. When a toilet is flushed the pressure is reduced on the cold water supply pipes. This will reduce the amount of cold water going to your shower resulting in very hot water spraying all over you. The same holds true if someone turns on the hot water somewhere else in the home. Your shower.
Read more